Rose McLean, Pediatric Physical Therapist, DPT, c/NDT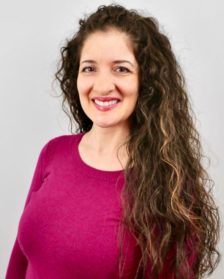 Rose McLean, physical therapist and owner of the Chicago Pediatric Therapy & Wellness Center, has been specializing in pediatrics since 2004. Upon graduating from Northwestern University in Chicago, IL with her doctorate in physical therapy, she began her career at Cincinnati Children's Hospital. After several years, her love of the city brought her back to Chicago, where she continued to grow in experiences with outpatient clinic evaluations and treatment and home visits through the Early Intervention system. To continue her expertise with young children, she obtained her NDT (Neuro-Developmental Treatment) certification as well as her infant specialty in NDT the following year. Her continuing education has focused on Kinesiotaping, serial casting, fabrication of splints and orthoses, gait analysis and wheelchair and equipment recommendations and fitting, to name a few. Rose's passion is working with children of all ages and abilities while getting to know each child's motivations to make her sessions fun, playful and challenging! In working in the pediatric therapy industry, she began to notice a missing educational and inclusion piece for children with and without special needs and their families. In the creation of the Chicago Pediatric Therapy & Wellness Center, she not only wanted families to have a center where multi-disciplinary communication and therapist collaboration for each child was a priority, but she also wanted recreational and educational programs available for families to access outside of their one-on-one therapy sessions. In this way, not only can families network with each other and build a stronger community, their children can apply and learn in a safe and fun yet still therapeutic environment with their peers.
---
Nat Vikitsreth, Pediatric Developmental Therapist, Ed. M, CEIM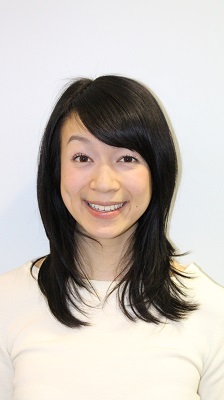 Nat Vikitsreth is our developmental therapist and certified infant massage specialist. Nat was born and raised in Thailand. She served as an early childhood special education teacher in Thailand before moving to Illinois to pursue a master's degree in Infancy and Early Childhood Special Education at the University of Illinois at Urbana-Champaign. Nat has also received the following certifications and trainings:
Infant-Parent Mental Health Postgraduate Certificate Program from University of Massachusetts Boston.
DIR/Floortime Advanced Provider Certification from the Interdisciplinary Council on Developmental and Learning Disorders (ICDL)
Infant Massage Instructor Certification from the International Association of Infant Massage
Newborn Behavioral Observations Provider Certification, the Brazelton Institute, Harvard Medical School
NCAST Feeding Scale Certification, University of Washington
What makes Nat so passionate about working with parents and their children with developmental differences is the opportunity to witness strength and resilience in every family she works with. Nat often describes her work as supporting parents and children so that they find the unique rhythm in their own dance. In her daily practice as a developmental therapist, Nat focuses her clinical skills on understanding what parents see in their child using DIR/Floortime and play to drive therapy. Through play, Nat and parents work together as a team to explore the unique needs of their children and to understand who they are as a family.
---
Jessica Trenkle, Pediatric Physical Therapist, DPT, c/NDT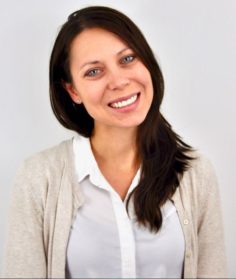 Jessica Trenkle is an NDT trained physical therapist specializing in pediatrics since 2009. She graduated with a Doctor of Physical Therapy degree from Washington University in St. Louis. Jessica has worked in the outpatient setting as well as Early Intervention, with clinical experience in the hospital setting and neonatal intensive care unit. She has focused her continuing education on studying biomechanics, gait analysis and orthotic design. Jessica received her NDT (Neuro-Developmental Association) certification in 2012 and completed further study in infant development in 2014. Jessica is passionate about working with children with a variety of motor delays and has extensive experience working with children with neuromotor diagnoses. She has had poster presentations highlighting her work with children with cerebral palsy at the American Academy for Cerebral Palsy and Developmental Medicine annual meeting and the American Physical Therapy Association's Section on Pediatrics annual conference. She is also an adjunct faculty member in the Department of Physical Therapy and Human Movement Systems at the Feinberg School of Medicine at Northwestern University. Jessica loves working one-on-one with a child, his or her family, as well as therapists from other disciplines to develop goals and a treatment plan. She is dedicated to helping all children reach their fullest potential through fun, games and movement.
---
Jacqueline Jensen, Pediatric Occupational Therapist, OTD, c/NDT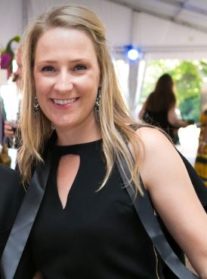 Jacqueline is a certified occupational therapist working in pediatrics since 2002 after receiving her degree from University of Wisconsin-Milwaukee. She started her career as an occupational therapist in school systems then transitioned to working in outpatient pediatric settings. Jacqueline uses a kid friendly, playful and family centered approach to therapy combined with evidenced based treatment to help children and their families move toward achieving their goals. She is knowledgeable in the assessment and treatment of children with both motor and sensory-based differences, completing her certification in sensory integration and neurodevelopmental treatment in 2012. Jacqueline enjoys participating in clinical research and has presented her work on intensive programming for children with hemiplegia at the American Academy for Cerebral Palsy and Developmental Medicine (AACPDM) and the American Occupational Therapy Association (AOTA). She holds certifications in Neurodevelopmental Treatment (NDTA), Sensory Integration (WPS- SIPT certified), the Assisting Hand Assessment (AHA), and is knowledgeable in modified constraint induced movement therapy (m/CIMT), and bimanual therapy, Therapeutic Listening, Interactive Metronome, yoga for the special child, Kinesiotaping, upper extremity casting and NMES devices.
---
Dagmara Swerniak, Pediatric Occupational Therapist, MOT,OTR/L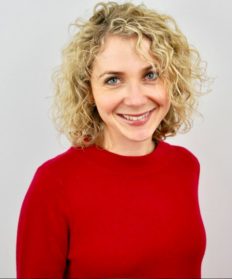 Dagmara received her Masters of Science Degree in Occupational Therapy from Midwestern University. As a native of Poland, she is adept at working with individuals with diverse backgrounds and employs a multicultural approach in her treatment. She completed her clinical fieldwork in various settings, which include: a children's rehabilitation and acute treatment hospital, a sensory-based clinic, and an adult rehabilitation/sub-acute treatment setting. The compilation of her varied experiences afforded her the opportunity to learn in a number of different environments and areas of specialization. A true believer in unique and individualized therapy, she uses play and a family approach as a focal guide towards helping her patients reach their treatment goals. Additionally, she has comprehensive experience in Applied Behavioral Analysis (ABA) and utilizes its foundations to carry out successful sessions with an emphasis on positive reinforcement. Dagmara has infinite belief in the potential of Occupational Therapy to help her patients achieve positive and functional change. She strongly believes in reaching the potential of each child through emphasizing her patients' strengths while finding accommodations for more difficult areas of functioning. She has trained under the NDT (neuro-developmental treatment) model through various courses and is actively pursuing increased mentoring followed by full NDT certification in the nearest future. As an adjunct to traditional therapy, she incorporates kinesiotaping, therapeutic listening, astronaut training, social thinking curriculum, and yoga for children. Her interests and frames of reference for treatment vary from sensory-based approaches to neuro and neuro-behavioral perspectives, as well as social-emotional. Her desire in working with children is to strive for dedication, commitment, functional outcome and evidence-based practice.
Graduated with a Masters Degree in Occupational Therapy from Midwestern University
Completed clinical fieldwork in the following settings: Lurie Children's Hospital, Skill Builders LLC (sensory-based clinic in Virginia), subacute and rehabilitation center for the adult population.
Trained, mentored, and practiced under the Applied Behavioral Analysis (ABA) principles.
Taken various NDT (neuro-developmental treatment) model courses and actively being mentored with hopes to complete her full certification.
Adjuncts to therapy include: kinesiotaping, therapeutic listening, astronaut training, social thinking curriculum and yoga for children.
Attended a course on "Whole Brain Child" approach.
---
Eliana Schwab, Pediatric Developmental Therapist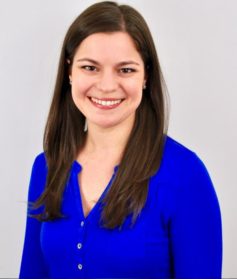 Eliana graduated from University of Wisconsin-Madison with a degree in psychology and then spent two years as a preschool teacher in her hometown, Madison, Wisconsin. She moved to Chicago to attend a dual degree program in child development and social work at the Erikson Institute and Loyola University. After graduating with an MS in Child Development and an MSW in Social Work, she became licensed as a developmental therapist and a social worker. Throughout graduate school Eliana had the opportunity to support young children and families as they navigated through the world of early childhood. Her clinical internships included working at the Fussy Baby Network and the Virginia Frank Child Development Center. She has had added training in Circle of Security, Theraplay and DIRFloortime. Eliana uses a relationship-based approach in her work with children and families. She sees play as a window into the world of a child, and uses play to strengthen skills and relationships. She believes in the importance of listening and collaborating with families as they work to support their children. She looks forward to experiencing small miracles with families every day as they witness their children blossom in unique ways
---
Natalie Lay, Pediatric Speech Therapist, M.A., CCC-SLP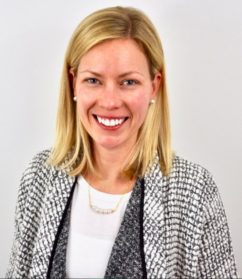 Natalie is a licensed and credentialed speech-language pathologist who greatly enjoys working with children. She received her Master's degree in Speech-Language Pathology from Northwestern University and her Bachelor's degree in Communication Science and Disorders from the University of Missouri. While attending undergraduate school, Natalie had the opportunity to work in a language preschool that promoted the development of speech, language, and literacy skills in young children. At this school, she earned the Outstanding Preschool Clinician award for her work with her students. In graduate school, Natalie treated a variety of clients in both a clinic setting and in an elementary school. Post graduate school, Natalie saw clients through the Illinois Early Intervention System, in a pediatric clinic, and at private schools throughout Chicago. Her professional experience and interests include working with children who exhibit articulation and phonological disorders, childhood apraxia of speech, receptive and expressive language delays, and the need to build early literacy skills. Natalie has attended a professional course with Tamara Kasper to further her knowledge on helping children with autism spectrum disorder learn to speak. She is also familiar with Tamara Kasper's approach to motor planning treatment. Natalie has a passion for creating themed activities to help children enjoy learning and to expand their interest in reading books. She has also lectured other professionals on the identification and treatment of children with pre-reading difficulties.
---
Elizabeth Vanderlaan, Pediatric Occupational Therapist,MOT,OTR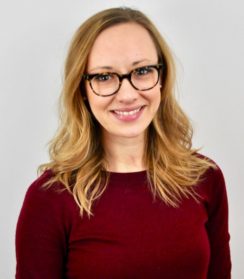 Elizabeth is a 2008 graduate of Michigan State University and received her master's degree in occupational therapy degree from Thomas Jefferson University in Philadelphia in 2011. She began her career as an occupational therapist at the Rehabilitation Institute of Chicago working with children and adults with neurological injuries promoting independence as they transitioned home post-injury. In order to fulfill her lifelong dream of working with children with developmental disabilities, Elizabeth transitioned to the outpatient pediatric world and joined the CPTWC team.
Growing up, Elizabeth enjoyed playing many sports and her team-oriented nature now shines in her collaborative approach to occupational therapy. She views herself as just one valuable member of each of her clients' therapy teams and is passionate about including each member's unique perspective, starting with the family. She describes herself as using a child-centered, play-based approach in her treatment while incorporating current evidenced-based practice to guide her intervention in order to help families achieve their goals. Elizabeth's clinical interests include hemiplegia and neuromotor dysfunction, cortical vision impairment and visual perceptual deficits, and sensory processing skills
Elizabeth loves to learn and her continuing education has focused on a variety of areas, including: upper extremity serial casting; splint and orthosis fabrication; Therapeutic Listening; physical agent modalities; the management of the neurologic upper extremity; intervention strategies for visual perceptual and neglect,syndromes; the management of executive dysfunction using the Cognitive Orientation to Occupational Performance (CO-OP) approach (to name a few!). She is knowledgeable in modified constraint induced movement therapy (m/CIMT), and bimanual therapy for hemiplegia and has been involved in clinical research in these areas while running summer and winter intensives.
As an early intervention provider through the State of Illinois, Elizabeth is certified to provided in-home services for children ages birth to three through this program in addition to in-clinic intervention. She is also currently working towards attaining her Neurodevelopmental Treatment (NDT) certification in a year-long course. Elizabeth enjoys teaching and in 2015 she was a presenter at the Northwestern Pediatric Hemiplegia Symposium and this summer acted as lab assistant for first year occupational therapy students at Rush University. Elizabeth attributes much of the success that she sees working with families and their kiddos to her love of learning and teaching.
Elizabeth's favorite thing about working with children at CPTWC is watching the children and families that she works with gain confidence in their abilities and achieve their goals in a fun and supportive environment.
---
Jennifer Cowan, Pediatric Physical Therapist, PT, DPT, PCS, C/NDT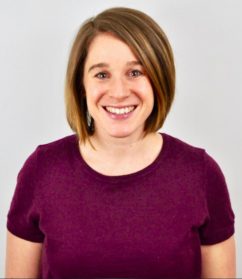 Jennifer Cowan has been practicing pediatric physical therapy since she graduated with her doctorate of physical therapy in 2006. Jennifer attended Bradley University for her undergraduate and earned her DPT at Rosalind Franklin University. In her almost 10 years as a therapist, Jennifer has enjoyed working with the pediatric population ages birth to 25 in both inpatient and outpatient settings. Jennifer completed her 8 week NDT training in 2012 and has continued to develop her professional skills with continuing ed classes related to kinesiotaping, gait mechanics, torticollis, and treating the pediatric athlete. Jennifer has also participated in clinic research, running groups for kids with Developmental Coordination Disorder (DCD) and presenting at IPTA and APTA conferences. In 2014, Jennifer received her Rainbow Kids Yoga certification and has been teaching kids yoga classes ever since. This past summer, Jennifer completed her 200 hour yoga teacher training. In addition, Jennifer earned her Pediatric Clinical Specialist certification in 2015. Jennifer's favorite thing about working with kids is that every day is dynamic and exciting. She enjoys collaborating with parents and the entire therapy team in order to help kids work towards their unique goals and maximize their participation and fun with their families and friends.
---
Natalie Berra, Pediatric Physical Therapist, P.T., D.P.T.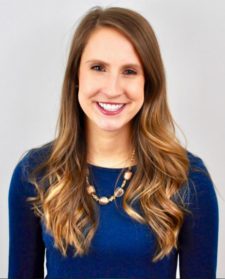 Natalie Berra is a licensed physical therapist that has been specializing in pediatrics since she graduated with her Doctor of Physical Therapy degree from Washington University in St. Louis. Natalie has recently completed an intensive year of pediatric physical therapy practice, which included practice in outpatient, acute care, developmental inclusion pre-school, and specialty clinic settings, as well as research on powered mobility. She also has experience treating children with cerebral palsy in an intensive adaptive sports camp setting. Natalie is very passionate about continuing education and has taken courses focused on gait training, pediatric neurodevelopmental conditions, neonatal abstinence syndrome, and a variety of therapeutic equipment. She has recently received her Early Intervention certification, and she is currently preparing for her Pediatric Clinical Specialist certification. Natalie brings excitement and enthusiasm to each of her treatment sessions. She strives to create personalized treatment sessions that address both the child and family's goals and lifestyles in order to maximize the child's participation in his or her life.
---
STAFF
Patrick McLean, Owner, B.A. Finance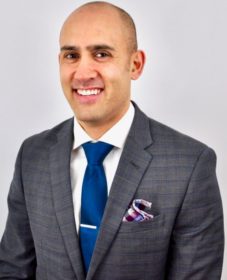 Patrick handles all the business operations of CPTWC. This role consists of many things: Advertising, Internet Marketing, Accounting, Payroll, Website maintenance, developing relationships with pediatricians, and more.
At Western Illinois University he attained a Bachelors in Business majoring in Finance in 2004 and upon graduating, he gained valuable experience in a number of different industries that has ultimately prepared him for entrepreneurship. He worked in mortgage lending, internet marketing, and medical sales. His last position was recently at the Cancer Treatment Centers of America where he consulted patients and physicians on treatment options and worked as a liason to the hospital. Building CPTWC from the ground up with his wife Rose has been such a blessing in so many ways. It has been a wonderful opportunity to build a comprehensive clinic where children can thrive, families can grow, and strengthening the community which we serve. His passion is empowering people and when he sees the priceless smiles on the children's faces everyday, it tells him that they are doing the right thing.
---
Eva Paruch, Receptionist/Medical Biller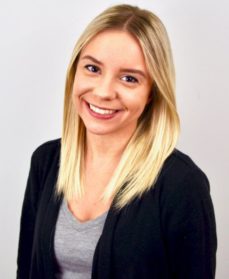 Eva provides administrative and medical billing support to the Chicago Pediatric Therapy and Wellness Center team. Here at Chicago Pediatric Therapy and Wellness Center, she is the 1st voice and smiling face that will greet you on the phone and in person. She handles the entire new patient intake process and can assist patients with scheduling, as well as insurance verification. She is more than happy to walk families through their insurance plan that way they understand what their coverage entails. Eva is a native Chicagoan and brings with her more than 10 years of medical billing experience. A proud aunt of twins, she loves children and interacting with everyone that comes to the clinic.
---